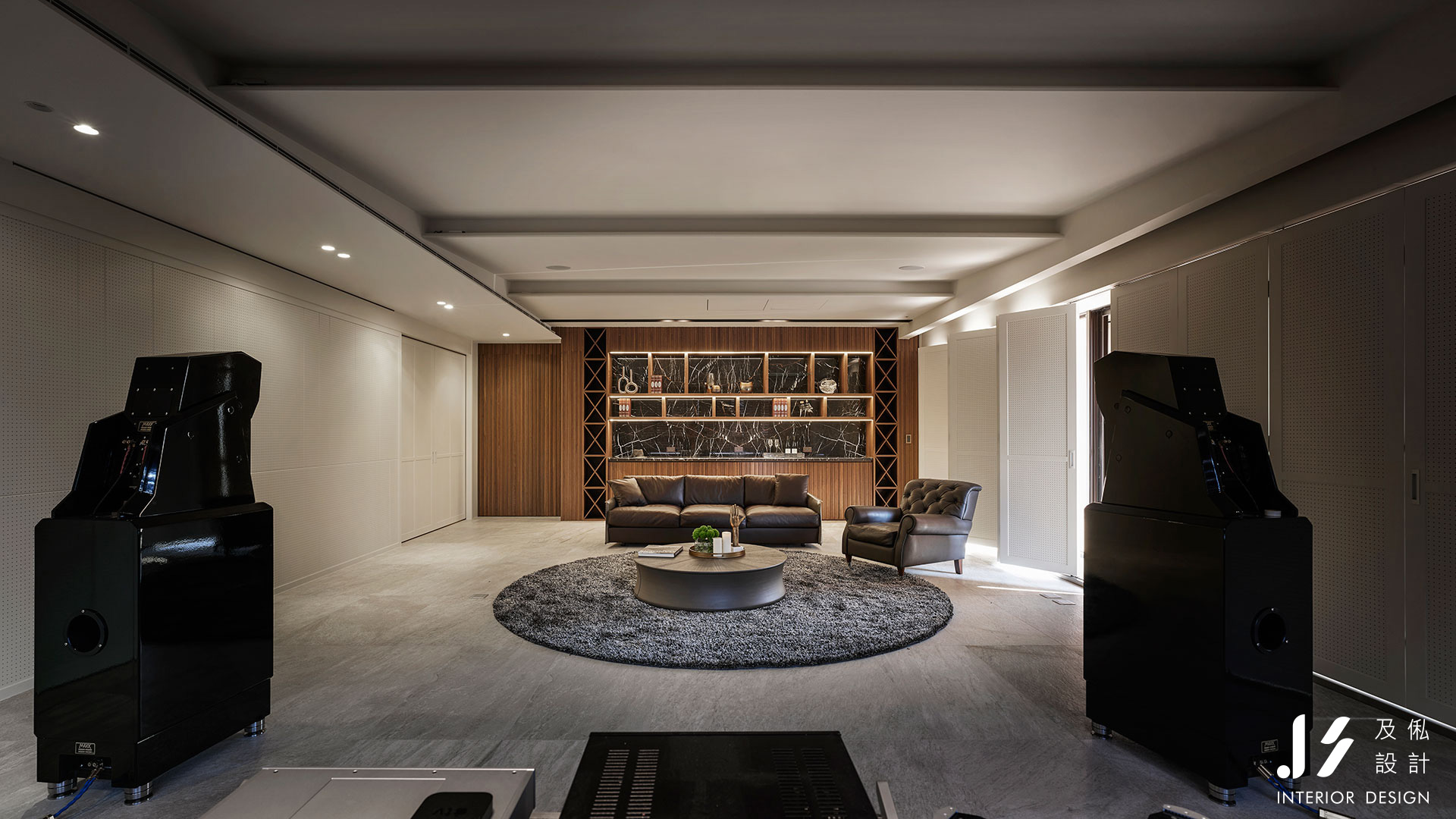 J House
RESIDENTIAL SPACE
「世界在音樂中得到了完整的再現和表達」–德國哲學大師 叔本華。
若說音樂為世界注入了靈魂,那在這件作品中,設計師則以音樂為介質,為空間豐富了生命。
位於城市的高點,頭頂是無垠的天空、腳下是喧囂的車水馬龍。
猶如世外桃源的這一方居室,溫柔承接了來自四方、期待憩息的繁忙身影;而極佳的基地條件,更為此引入了無邊的日光。
光,流淌於白色基調的公領域。同時以音樂廳概念為發想的此空間,亦總是相伴著樂聲的流動。
頂級的音響配備與年代經典樂曲成為空間的日常主角,所以在室內材料選定上格外的下了功夫,設計師以義大利進口磚搭配吸音板,視覺上可見不規則的的天花設計以及實木、烤漆、鍍鈦、石材、布料等多樣性的質地疊加契合,賦予各領域不同的個性,各自爭鳴卻也相互共鳴。
從酒窖式設計的玄關到公領域的音場設計再串連至雅緻書房,各式原裝進口傢飾與藏酒反映出屋主的興趣愛好。設計師選擇以現代結合復古氛圍貫穿全室,不僅為空間的品味定錨也為市場上多數以豪奢風格入手的招待所設計帶來新的詮釋。
一人、一杯酒、一首經典
一群人、一桌酒、一場歡聲
不論怎樣的時刻,這個精心雕琢過的空間都能恰如其分地扮演角色。
光的流動、音樂的流動,最終還是要回歸人的流動,
設計師為空間服務,空間為停泊者服務,
人的來去,則揮灑了記憶的流動。
"Music is the melody whose text is the world." - Arthur Schopenhauer, German philosopher.
If it is said that music has breathed new life into the world, then by the same token, for this project, the designer brings new idea and energy into this space with music.
This project is located at the high spot in the city, surrounding by the incredible view of boundless expanse sky and the heavy traffic down in the urban city.
This living room, like a Utopia, serves as a place to receive these busy passing travelers in all directions who expect to have a good rest out of the noisy life. Also, the excellent qualification of this building site introduces the plentiful daylight into the inner space.
Light is assimilated into the public areas decorated with white tone. Meanwhile, this space is designed with the inspiration of a concert hall, always reverberating the sound of music through the entire space.
The high-end stereos and classic songs of diverse eras are the stars of daily life in this space so that the designer spends much time selecting the materials for interior decoration. The selected bricks imported from Italy and the acoustical ceilings are the main materials used for this living room, visually decorating with many different textures such as the irregular ceiling design, real woods, baked enamel, titanium coating, stones, fabrics and more. These materials empower various characteristics for each single area, showing up its free expressions as well as striking a responsive chord with each other.
The house owner's interests and hobbies are reflected from the imported fully-built furnishings and fine wine collections, from the front entrance decorated in a wine cellar style, deigns for the sound field in the public areas, to the elegant study. The designer chooses the modern-mix-vintage circumstance as the main design concept of this room, which sets the taste of this space, as well as breathes a brand-new renovation into the guest house different from most of luxurious-style ones on the market.
A man, a cup of wine, a classic song;
A group of people, bottles of wine on the table, laughter echoing over the space.
No matter what the moment is, this space with elaborate decoration is able to play its role appropriately.
Either the flow of light or the flow of melody will be back to the movement of human beings eventually.
The designer designs for the space; the space serves the transient guests.
What people come and go just leaves the flow of memories.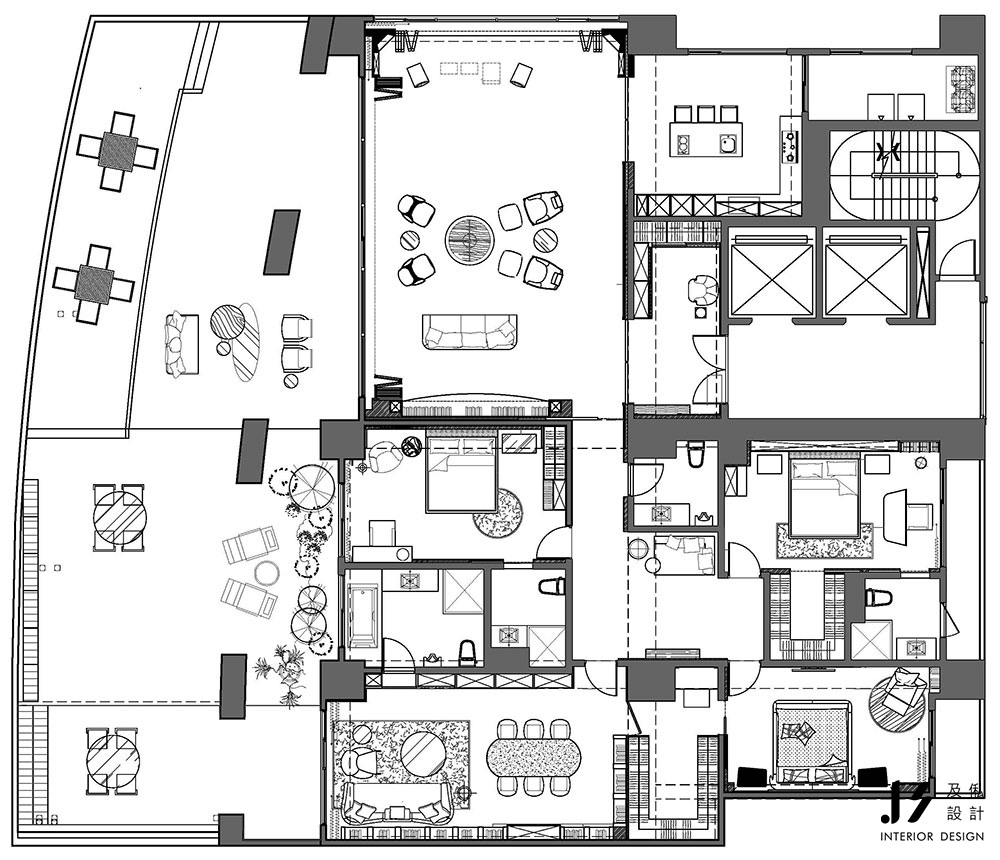 J House ∣ 145坪 ∣ 竹北