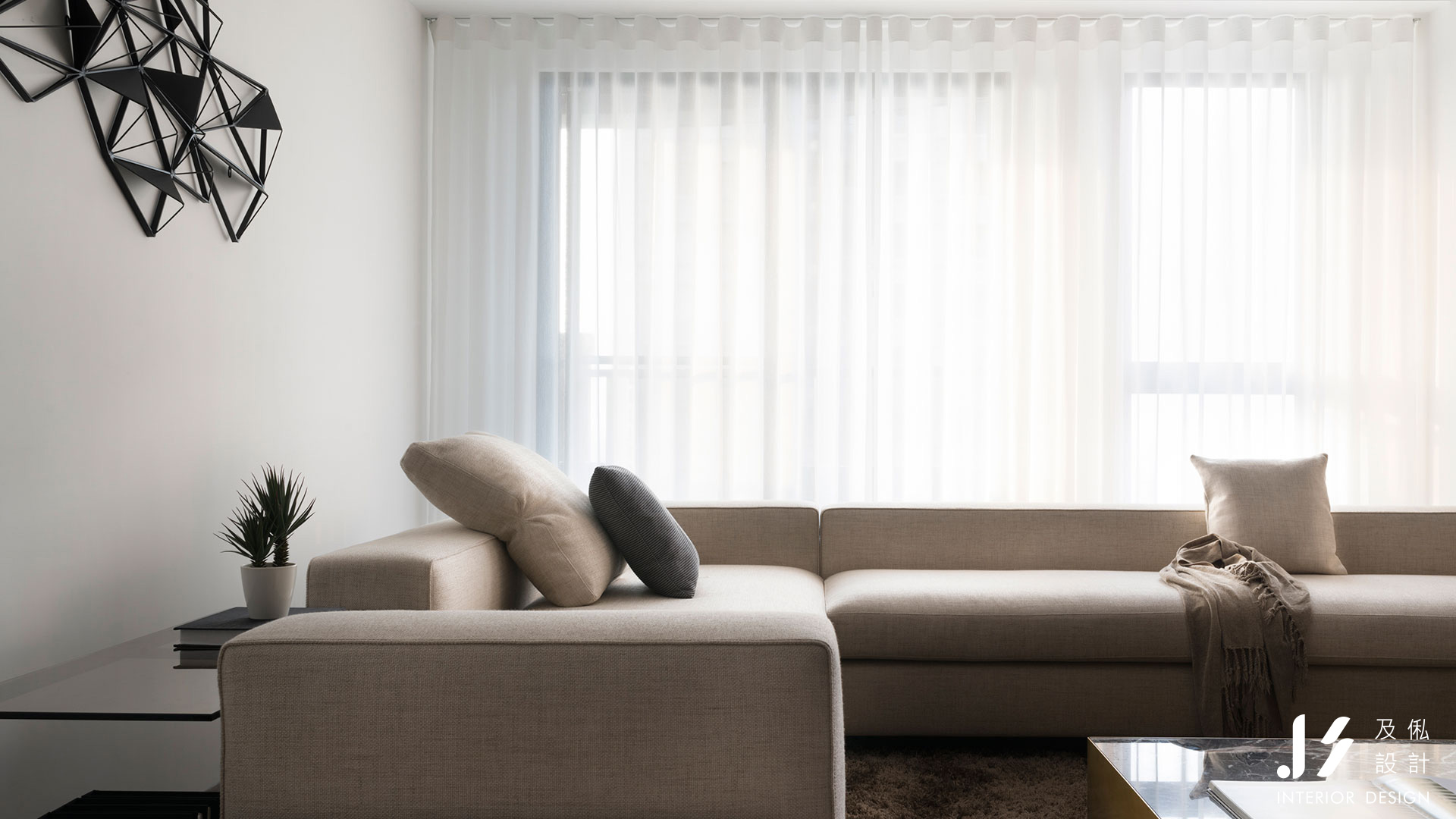 寬境 Broad Field
RESIDENTIAL SPACE
穿越喧囂、在城市的一隅,以大器尺度劃出的一方寬廣天地。
這裡是家,也是未來的起點。
攬景‧以設計延伸視野
擁有絕美視野的建築基地,原有的長向格局,已盡攬遠山綠水的景致。
而空間在擅長引光借景、展現大器訂製質感的及俬設計的操刀下,以轉換手法巧妙整理了空間動線,將公共空間融合為書房、客廳與餐廳的開放式場域,搭配穿透性的鐵件隔間,將室外的景觀延伸至室內,放大格局優勢並兼顧舒適機能與機動性。
境中取靜‧訂製心靈憩所
簡潔內斂的現代風格貫穿全室,設計師精選石材、木皮..等自然素材,將室外的綠景拉進空間之中,與之兼容;清爽的白色及木質調蘊出沉穩氛圍,點綴其間的當代藝術畫作定調場域主軸,在境中取靜,為每一個奔波在外的疲勞心靈預備了放鬆的憩所。
美好空間不需繁複的解讀,及俬設計以適度的留白將主掌權交給未來的主人,讓居者以全新回憶書寫屬於他們的未來故事。
奢華生活,可以被複製;但品味生活,需要設計。
Away from a hustle and bustle, a broad field is managed in the corner of the city.
Here is a home and a starting point for the future as well.
Highlight the View Applying the Design to Expand the View
Built on a construction site with a gorgeous view, the original long pattern enables the owner to have a great view of the landscape. Jisi design is good at using the daylighting and scene to display the elegance and texture of the residence. So the traffic flow in the spaces are well organized by transforming. The designer introduces a transformative changes to the public place to merge the study room, living room and dining room into an open area. An iron divider, which can be seen through, brings the outdoor view inside to highlight the advantage of the spaces and to emphasize the comfort and mobility at the same time.
Seek Quietness in the Enviroment Customize a Resting Place for Spirit.
The residence reveals a simple and reserved modern style. The designer carefully picks stone, veneer and other natural materials to bring outside greenery in the interior. The refreshing white paint and wood texture creates a calm atmosphere decorated with modern paintings, which are seen as the main emphasis in the spaces. It aims to seek the quietness in the environment and provide a relaxing place for a tired spirit.
A wonderful place doesn't need to be interpreted repeatedly. Jisi Design leaves some spaces for the future owner to develop and write their own future story.
Luxury life can be copied but the taste of life depends on design.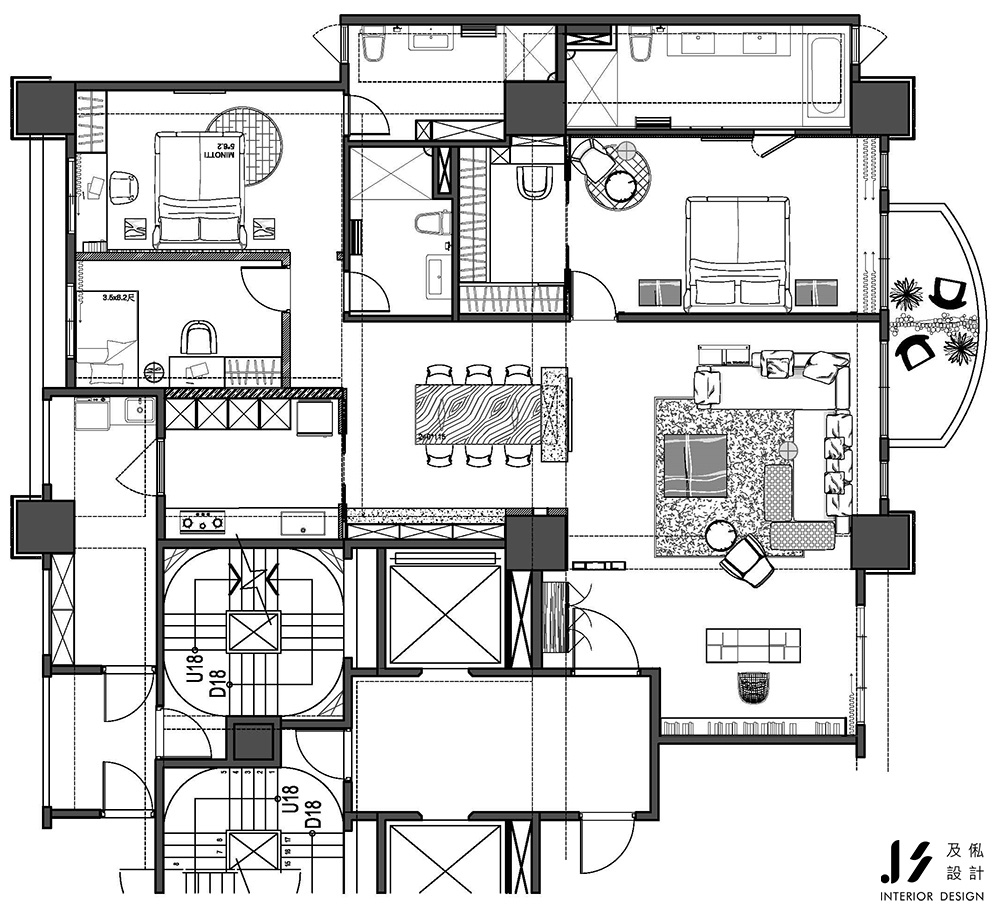 寬境 Broad Field ∣ 87坪 ∣ 青埔