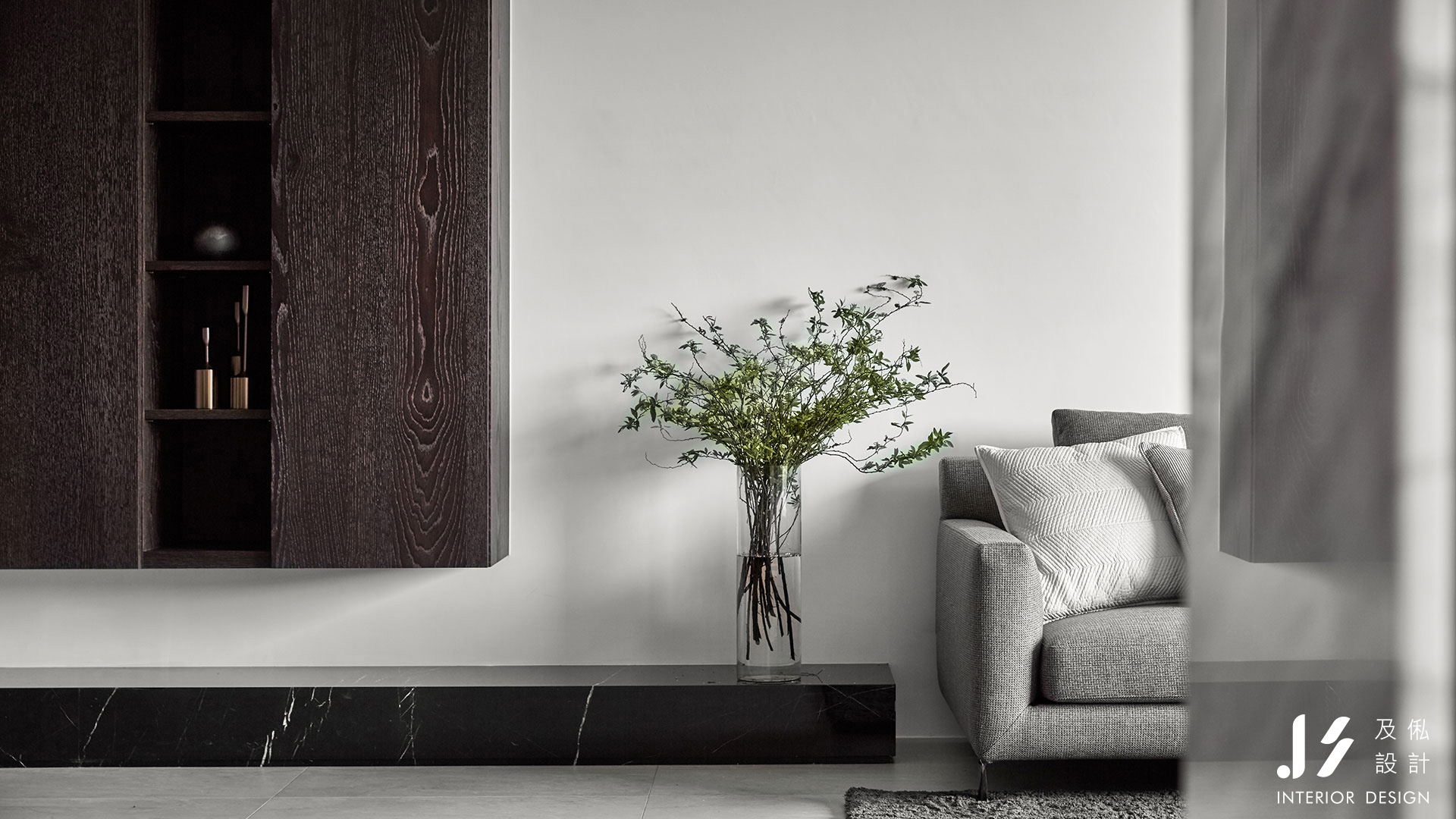 悠然 Leisurely
RESIDENTIAL SPACE
透過天然石材與大面積木皮,營造沉穩無華、大器優雅的空間底蘊;精選溫潤的原木質感軟件,創造出質樸溫暖的層次;簡潔的垂直與平行線條,讓每個珍藏的逸品都能在其交錯的空間中呈現出細膩感與獨特性。
以和諧雅逸的飯店式設計概念為出發點,與愛好藝品收藏、充滿文藝氣質的居住者夫婦完美搭配,悉心打造舒適與品味兼具的住宅。仔細著重每個設計細節,讓生活場域表現得更當代、時尚且具獨特個性,充分呈現出一種時尚藝術的生活氛圍,讓一家人在繁忙的生活中,也能悠然地沉澱,享受近在咫尺的居家美學。
此案為預售屋階段即開始設計討論,交屋之時為毛坯屋狀態,參與過程為設計、施工、監造、拍攝。完工後為住宅使用,家庭成員2大2小。
Natural stone and large area of veneer create the background of a stable-and-simple, magnificent-and-elegant space. Carefully-selected items featured by its gentle log texture creates a sense of simple and warm levels. Simple vertical and horizontal lines present the intricacy and uniqueness of every cherished article in a crisscrossed space.
On the basis of the harmonious and carefree hotel-design concept, the design creates a comfortable and classy house that perfectly matches the couple who enjoy collecting artefacts and love arts and literature. Keeping an eye on every detail of the design makes the living arena more modern, fashionable, and exceptional. The modern and aesthetic living milieu enables a family undergoing a racket of life to take a rest and enjoy living aesthetics on hand.
This project has begun on the stage of presold house. The house will be sold in a form of blank house. JS-Space Interior Design participates in the process of design, construction, construction supervision, and photographing. After the building is established, it will be used for residence: a house for two adults and two children.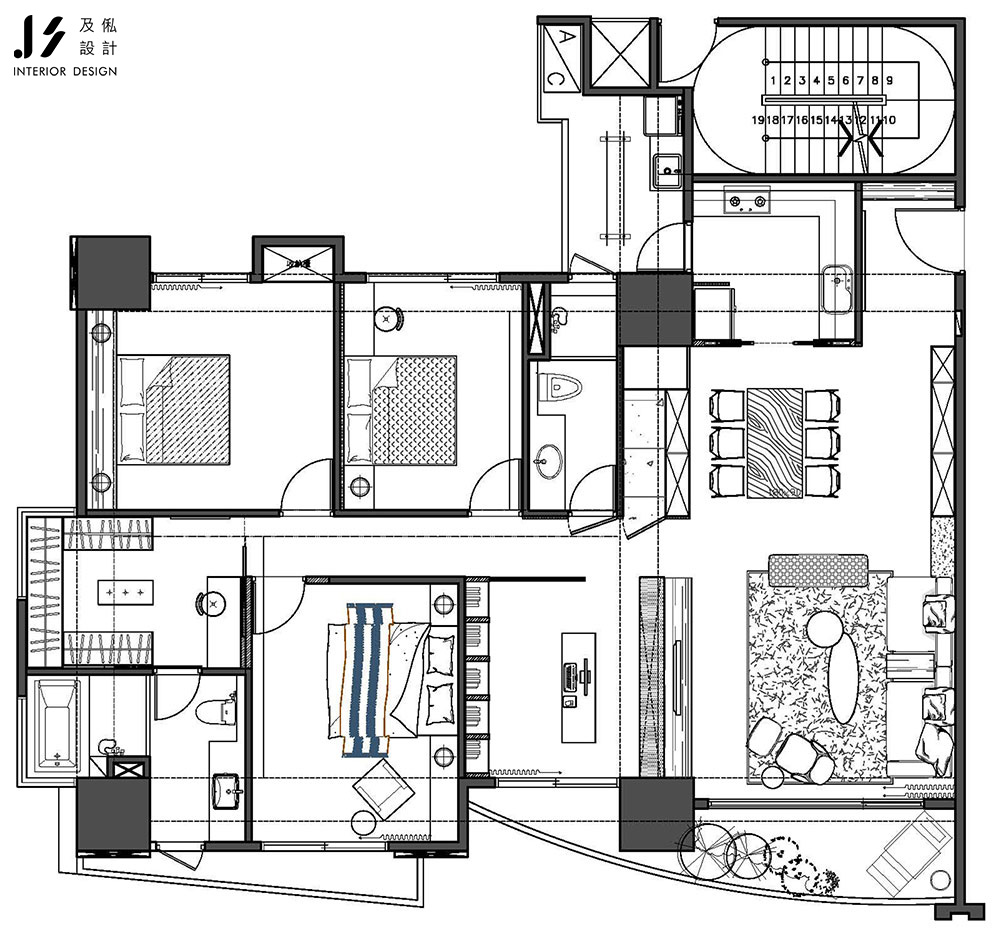 悠然 Leisurely ∣ 67坪 ∣ 新竹