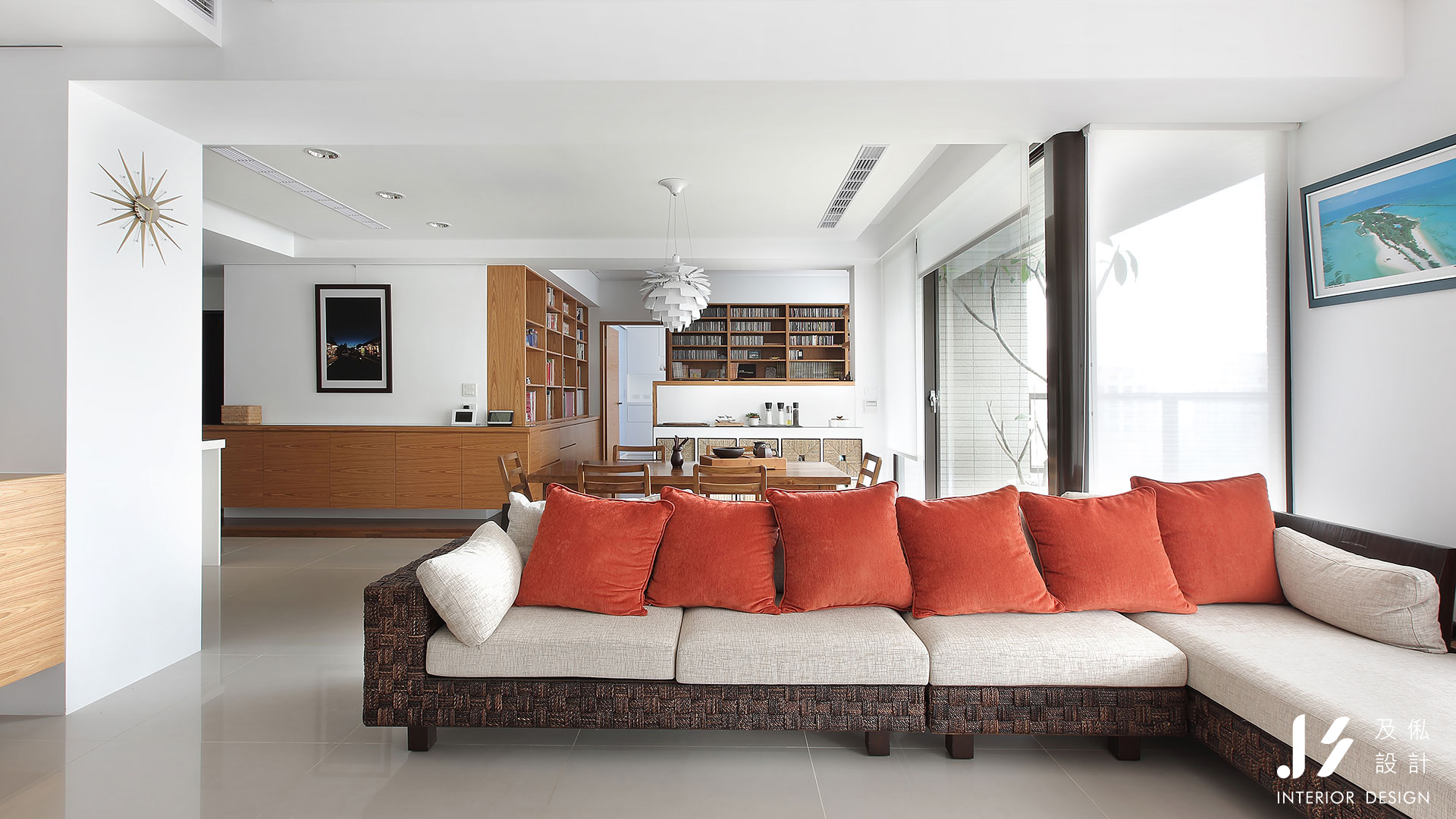 慢旅 Traveling
RESIDENTIAL SPACE
夏至,繁忙的生活中,總會讓思緒擱淺在曾經的旅遊回憶中,肆意的放鬆一番。
所以希望在日常的居家生活中就能夠隨處感受旅途中的點滴回憶,簡單舒適,卻又富有異國風情。
在案子的成形過程中,總習慣花一段時間與業主聊天溝通,聚焦出業主的需求、喜好以及想放在空間中專屬於他們的記憶。
本室內設計案的靈感來自於喜愛旅行、熱愛自由生活的男女主人。他們曾攜手走過世界許多角落,擁有共同的美好回憶。
以旅行及休閒作為發想的設計主軸,使用單純的元素及材質呈現空間的清爽質感。
跳色的沙發增添異國情調、而家中的每一處空間都置入生活小物以及渡假時帶回的紀念品,喚起一家人心中某段精彩的旅遊回憶,讓生活的每一刻都有美好回憶陪伴。
With summer arriving, I always indulge myself in the memories of past journeys to chill and relax during my busy daily life.
Under this circumstance, the house owner hopes to feel again the impressive moments of his/her journeys and make these wonderful memories be part of the daily living life. Everything in the house is simple and comfortable, but full of exotic expressions.
In the planning process of this project, the designer team is always used to spend time talking with the house owner to figure out what he/she needs and likes & where to decorate their exclusive memories in the space.
This interior design project is inspired by the owner couple who loves traveling as well as the liberty of life. They had together visited many different places around the world and created their own wonderful memories of journeys.
The core design concept is inspired by the travel and leisure, using the simple elements and materials to express the refreshing texture of the space.
The color-blocked sofa develops more exotic expressions of the space. The sundry goods of daily life and the souvenir of journeys are set at each single corner in the house, which remind some of their brilliant travel memories, as well as making these best memories as a part of their life moments.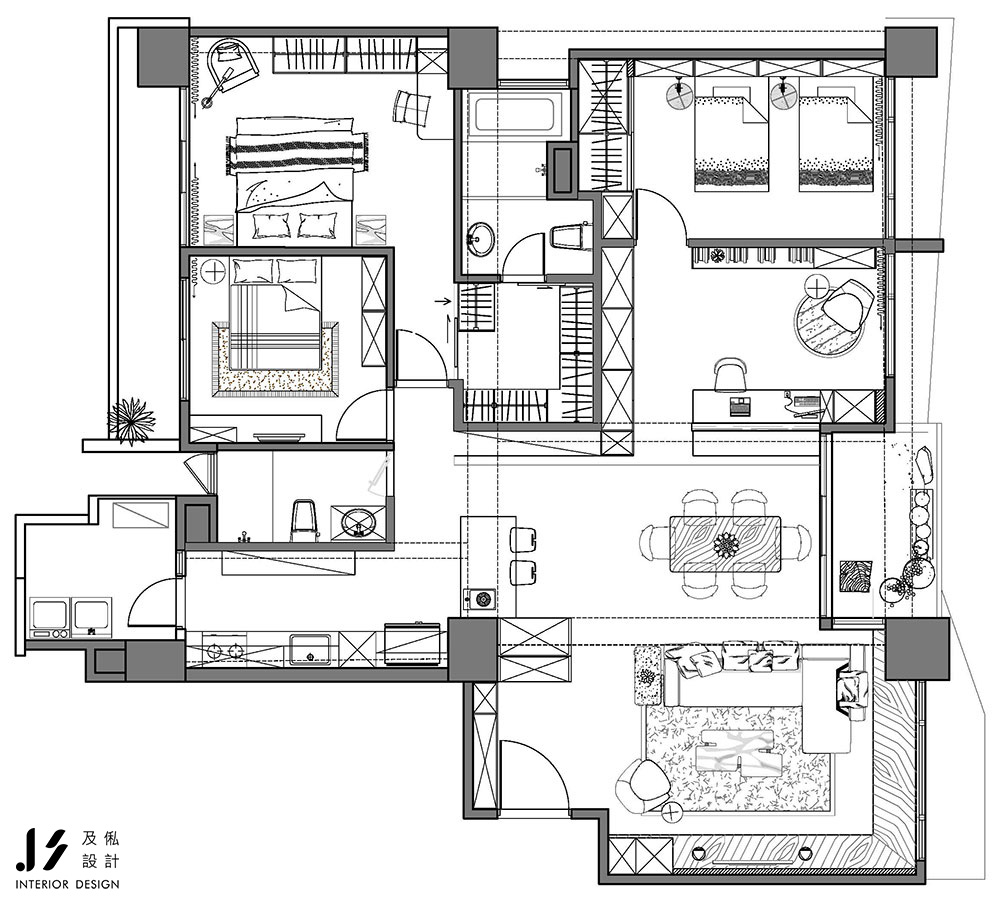 慢旅 Traveling ∣ 69坪 ∣ 竹北